North Wapiti Siberian Husky Kennels
Iditarod 2003 - Limited Edition Print
We are very grateful to the Denise Linley for supporting this year's
run to Nome with her work on our 2003 Print.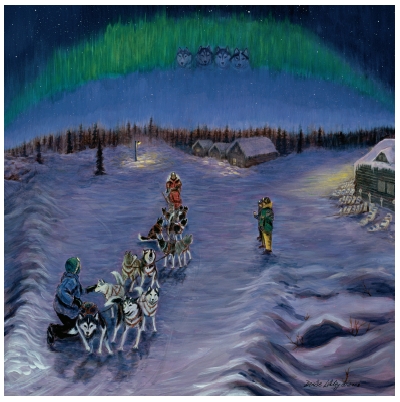 "24'd & Ready"

Actual size of the image will be 15.5 x 15.5" with margins
on three sides of 1.5" and a bottom margin of 7.5".
The art card is 4 x 6.5" and is black and white.



Click on the paws above to follow the team back to our main page...
Many thanks to our Iditarod 2000 & Iditarod 2001 sponsors!