Who's Your Daddy
Thankfully, it continues to be springlike in the yard meaning that Olena and her puppies have moved out of the house.
For the last bit they had been spending their days outside and nights in the backroom - but they were escaping the 'Puppy Pool' and raising a ruckus at all hours of the night. The night before last when Summit stood at the baby gate and screamed at the top of his lungs, causing me to shoot of of bed convinced he was dying, was the final straw - last night they spent outside.
Here are some pictures of the brats taken yesterday.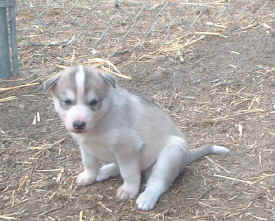 Tazlina - Although she looks half asleep in this picture,
in reality she is a clever, brave and troublemaking
puppy. She is definitely taking after her evil Mom
with her personality.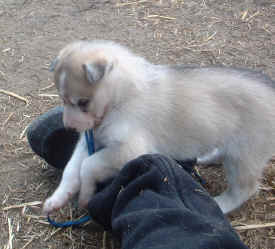 Shoelaces beware - I think this is Paxson munching
on my shoelaces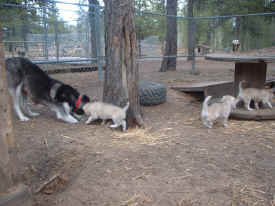 Pups helping Mom - Tazlina is helping her Mom
dig up an old bone.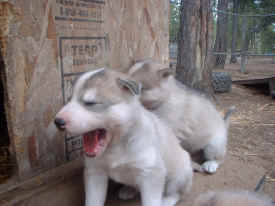 Puppy yawn - Tazlina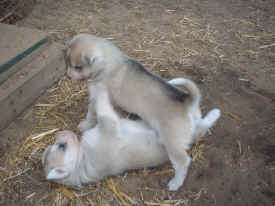 Puppy Wars - Round 1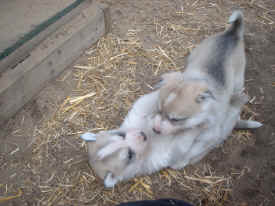 Puppy Wars Round 2 - Summit gets his butt kicked
by his sister, Tolsona.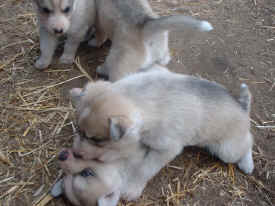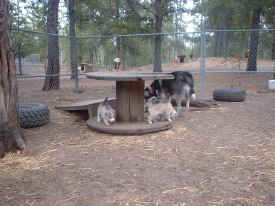 Exploring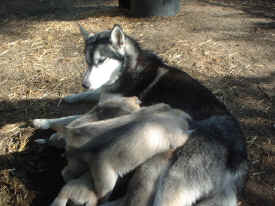 Olena and the "Who's Your Daddy" or CB
(Copper Basin) Pups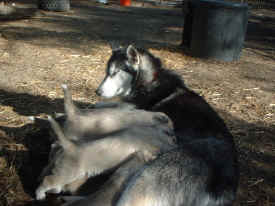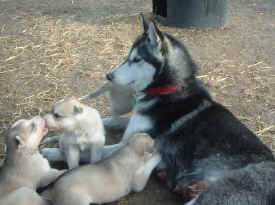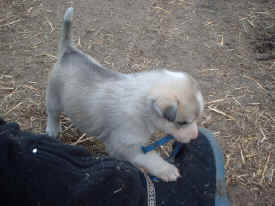 Paxson killing shoes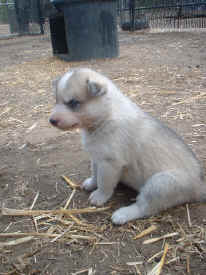 Paxson

Summit
Karen