North Wapiti Siberian Husky Kennels
Where are they now...?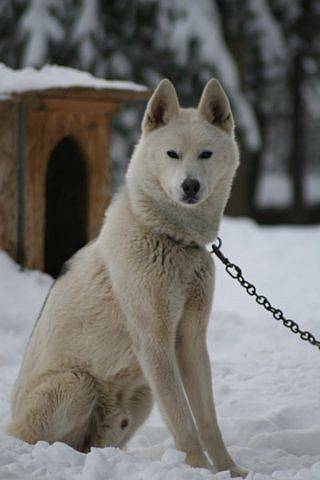 "BOOM"
Northwapiti's Boom - Born: July 15th, 2004
(Clout's Moses of Velikaya x Chuchinka's San Antonio Rose)

Boom lives with Mike & Sue Ellis of Tsuga Siberians.
Major Races
2008 Goose Bay 120
2008 Seeley Lake 200
2008 Sled Dog Days 100
2007 Neckbone 120

Current Working Status
Race Veteran
Boom's Photo Gallery
(click to enlarge image)


Click on the paws above to follow the team back to our main page...
Updated: April 14, 2009