North Wapiti Siberian Husky Kennels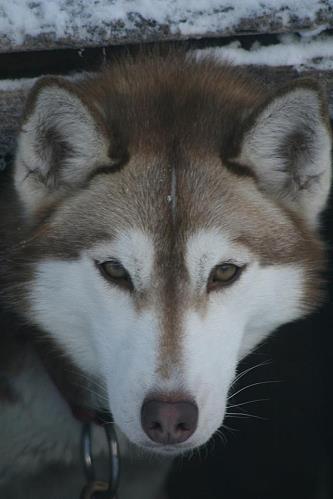 "CASEY"
NorthWapiti's Casey - Born: October 10th, 2006
(NorthWapiti's Q x NorthWapiti's Sprite)

The rumor in the mushing community is that "Red dogs don't run". Casey says she doesn't listen to rumors and it shows. A hard working little up and coming superstar. Casey is a red headed version of her mother, Sprite. Right down to the same silly little kink in her tail. I hope she can bring the same attitude to harness as her Mom!
Major Races
2011 Canadian Challenge 320

Current Working Status
Race Veteran


The "Dress Up" Litter Pedigree
Casey's Photo Gallery
(click to enlarge image)


Click on the paws above to follow the team back to our main page...
Updated: February 16, 2012