North Wapiti Siberian Husky Kennels
Gone...but not forgotten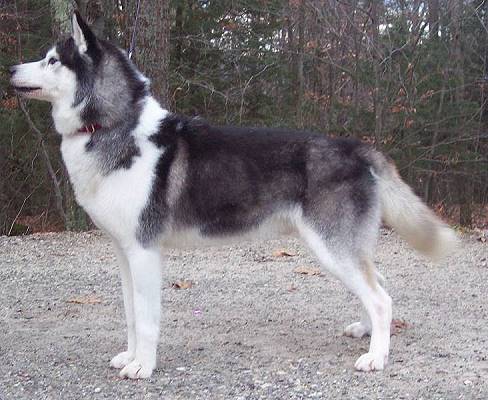 "CHESTER"
2001 & 2004 IDITAROD FINISHER!
Ch. Chuchinka's Pathfinder - Born: December 12th, 1996
(Chuchinka's Austin x Chuchinka's Restless Wind)

Since the second we met Chester as a very young pup, we knew he was special! Chester is a very fun loving, happy husky. His favorite thing is kids and he is never happier then surrounded by a bunch of them doing school visits!
Of course, his second love is running, where he is also a star.
Chester finished his CKC Championship within a couple months of participating in his fourth Iditarod.
Major Races
Iditarod 2001 Finisher
Iditarod 2000
Iditarod 2003
Iditarod 2004 Finisher
Klondike 300
2005 Copper Basin 300

Current Working Status
Race Veteran

Show Status
Group 4th (Leslie Rogers)
Chester's Photo Gallery
(click to enlarge image - hold mouse over image for description)


Click on the paws above to follow the team back to our main page...