North Wapiti Siberian Husky Kennels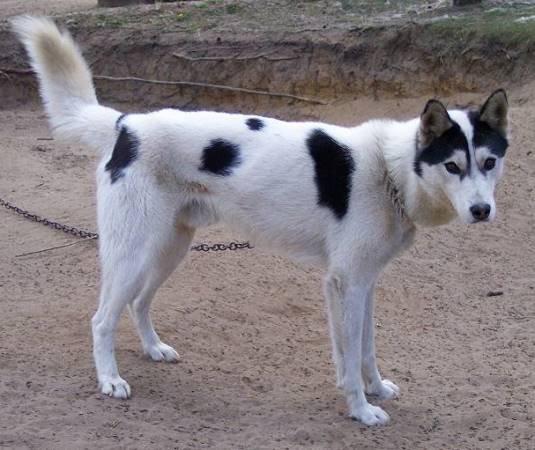 "FLASH"
NorthWapiti's Flash Gordon - Born: August 1st, 2005
(NorthWapiti's Super Grover X NorthWapiti's Valkyrie Kara)

Having Grover and Kara for your parents makes Flash a prince in the kennel right from the start. Big, very handsome - but for some strange reason - NOISY!! He gets to run in harness a lot because it is about all that keeps him quiet! Hopefully, many hundreds of miles with temper the voice down!
Major Races
None

Current Working Status
Advanced Rookie
(not raced, but been through at least one season of serious training)
Flash's Photo Gallery
(click to enlarge image)


Click on the paws above to follow the team back to our main page...
Updated: January 28, 2009