North Wapiti Siberian Husky Kennels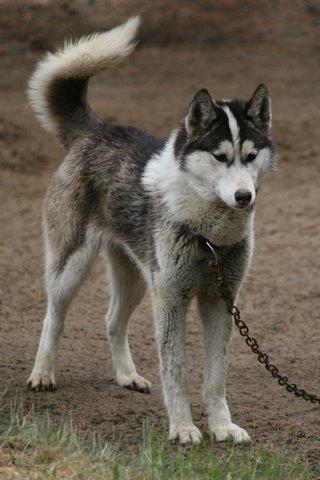 "JOLT"
NorthWapiti's Jolt - Born: July 1st, 2008
(NorthWapiti's Mega Watt x NorthWapiti's Sprite)

Jolt has the attitude of her grandmother Olena, with the energy of her dad, Watt. It is quite the combination and has made her a handful to live with since the time she was a baby. But like her 'evil' grandmother, she adores people and loves any attention given to her.
Major Races
None

Current Working Status
Yearling


The "Energy Drink" Litter Pedigree
Jolt's Photo Gallery
(click to enlarge image)


Click on the paws above to follow the team back to our main page...
Updated: January 25, 2010