North Wapiti Siberian Husky Kennels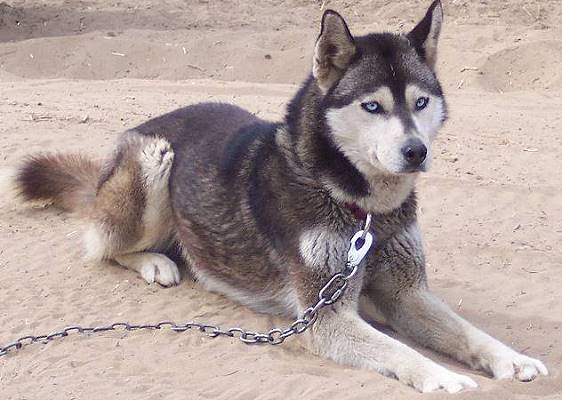 "JR"
(Junior)
THREE TIME IDITAROD VETERAN
NorthWapiti's Long May You Run - Born: July 14th, 2002
(NorthWapiti's Super Grover x Alaskan's Georgio of Anadyr)

Named because he so takes after both his parents - with his Momís stunning blue eyes and his Dadís serious and dependable attitude in harness. Jr is another one of those boys that you almost forget is in the team. He does his job without fuss or flash, whether he is in the team or in lead. He is the kind of dog that is invaluable to a serious distance team.
Major Races
2008 Iditarod Finisher
2008 Goose Bay 120
2008 Seeley Lake 200
2007 Iditarod
2007 Neckbone 120
2006 Sheep Mtn 150
Iditarod 2006 Finisher
2006 Copper Basin 300
2006 Knik 200

Current Working Status
Race Veteran
Junior's Photo Gallery
(click to enlarge image)


Click on the paws above to follow the team back to our main page...
Updated: April 2, 2008