North Wapiti Siberian Husky Kennels
Gone...but not forgotten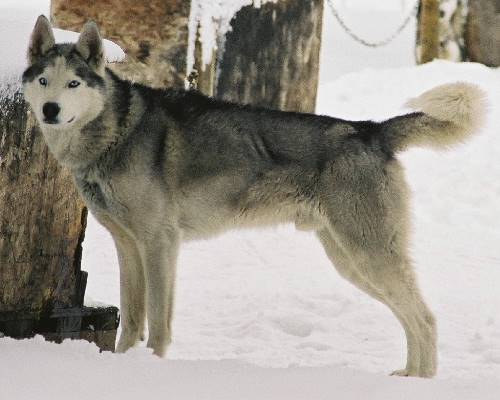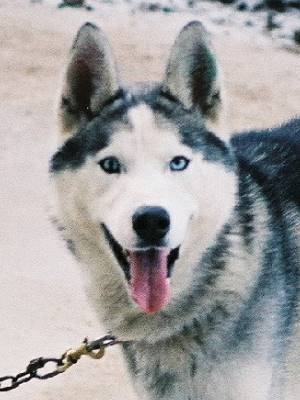 "KOBUK"
NorthWapiti's Kobuk
(Alaskan's Skookum of Anadyr x Alaskan's Kessa of Anadyr II)
May 27, 2000 - February 28, 2004


Kobuk's Tribute
Words are failing me today. Late last night, February 28, 2004, Kobuk died from complications resulting from emergency surgery to repair a perforated ulcer.
He had been to the vet Thursday and gave neither Dr. Baetsle or I any real idea of the serious condition he was harboring.
We will seriously miss his unique and quirky personality.
Karen

We were so grateful to Earl and Natalie Norris for leasing us 2x Iditarod finisher 'Kessa' for the litter which included not only Kobuk, but his brother Denali and sisters Nahanni and Kluane as well. Kobuk was their goofy brother, part of our 'National Park' litter.
Still handsome in his own way - this leggy, hard working dog was expected to be a real asset to the team. He was part of our final training pool in Alaska for Iditarod 2004 when we lost him one week before the start of the race.
Major Races
None

Current Working Status
Rainbow Bridge Brigade

The "National Park" Litter Pedigree


Click on the paws above to follow the team back to our main page...