North Wapiti Siberian Husky Kennels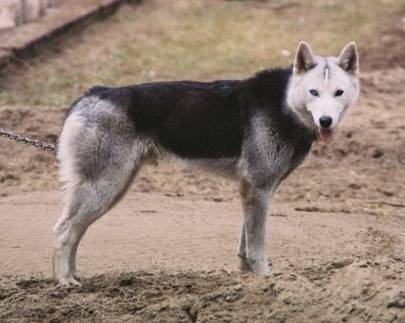 "LINGO"
Clout's Lingo of NorthWapiti
(Chlout's Sundance of Velikaya x Chlout's Queen of Velikaya)


Bob Chlupach has proven on all his previous dog dealings with me that he knows what I like, so when he called to see if I wanted Lingo, I simply said 'Yes'. Once again, he was right on the mark. Lingo is a beautiful boy and is showing excellent promise in harness.
Major Races
None

Current Working Status
Advanced Rookie
(not raced, but been through at least one season of serious training)

Lingo's Photo Gallery
(click to enlarge image - hold mouse over image for description)


Click on the paws above to follow the team back to our main page...