North Wapiti Siberian Husky Kennels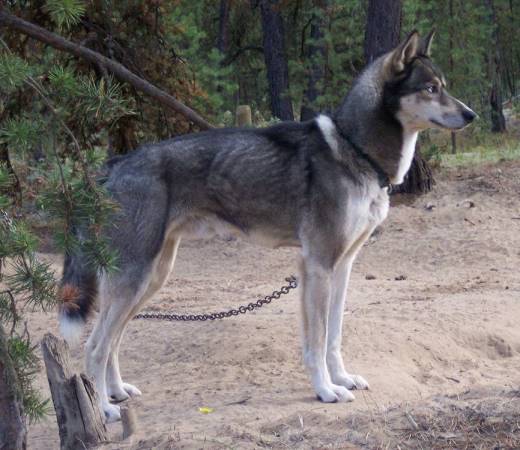 "Newt"
Four Winds Newt - Born: June 16th, 2001
(Samoht's Jack x Kodiak's Faradela)

If Newt where a human child, he'd have lip piercings, tattoos, would wear rip jeans and chains and would have dropped out of school just to annoy his mother. As a dog, he just knows how to 'push' all my buttons and I frequently would like to throttle him. That said, it is hard to resist his rugged good looks and not fall under the spell of those piercing blue eyes.
Major Races
None

Current Working Status
Advanced Rookie
(not raced, but been through at least one season of serious training)
Newt's Photo Gallery
(click to enlarge image)


Click on the paws above to follow the team back to our main page...
Updated: October 3, 2007