North Wapiti Siberian Husky Kennels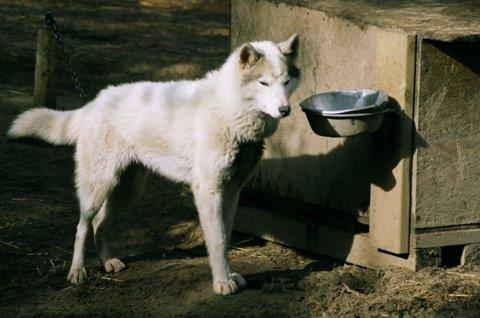 "PACER"
Alaskan's Pacer of Anadyr - Born: November 30th, 200
(Alaskan's Cruiser of Anadyr x Nome's Fizzy of Anadyr)

I had no intention of purchasing another dog from Natalie Norris when we stopped by Howling Dog Farms to say goodbye to her before we left for home after the '06 Iditarod, but one look at Pacer changed all that. When I found out her pedigree, which ties in beautifully with the other dogs we have from Natalie, I was really hooked. Pacer is settling in wonderfully in the kennel. She is a real character with all kind of endearing and unique behaviours - and turning out just dynamite in harness too!!
Thanks again Natalie!!!
Major Races
None

Current Working Status
Rookie
(first year of serious training)

Pacer's Photo Gallery
(click to enlarge image - hold mouse over image for description)


Click on the paws above to follow the team back to our main page...