North Wapiti Siberian Husky Kennels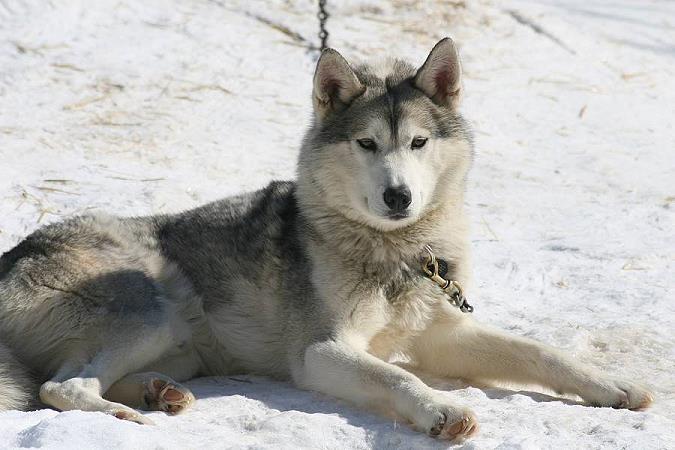 "RUNNER"
ONE TIME IDITAROD VETERAN
Kelim's Running For NorthWapiti - Born: May 26th, 2004
(NorthWapiti's Lincoln At Kelim, S.D., C.G.C X Rusty Polar's Diamond)

When our friends Kim and Kelly Berg asked me to help them pick a bitch puppy from this litter I kept suggesting this boy, but they wanted a bitch. I insisted that Runner was the pick and asked if I could have him if they were going to be so foolish as to part with him. They agreed and I'm glad.
Runner is very hard driving, whether in lead or back in the team. And, he LOVES to race. I donít know that Iíve ever seen a dog have as much fun as he did on his first Iditarod. A very cool dog Ėdespite those great big ears!!
Major Races
2011 Eagle Cap 200, Canadian Challenge 320, Rail Trail 200, Percy de Wolfe Memorial 210, Neckbone 120
2010 Iditarod
2008 Iditarod, Goose Bay 120, Sled Dog Days 100

Current Working Status
Race Veteran
Runner's Photo Gallery
(click to enlarge image)


Click on the paws above to follow the team back to our main page...
Updated: March 31, 2011