North Wapiti Siberian Husky Kennels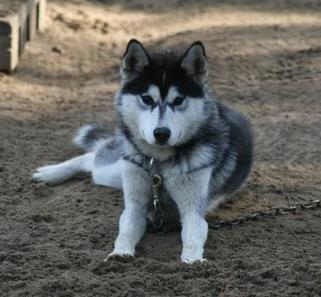 "SKOOKUM"
Northwapiti's Skookum - Born: October 7, 2008
(Chlout's Moses of Velikaya x Alaskan's Olena of Anadyr)

Skookum is a native word whose definition is listed as things like "strong", "brave", "splendid". That gives Skookum, who is actually named after the Doug Uquart comic "Skookum North" has some big shoes to grow into.
Major Races
None

Current Working Status
Rookie
(first year of serious training)
Skookum's Photo Gallery
(click to enlarge image)


Click on the paws above to follow the team back to our main page...
Updated: December 10, 2010