North Wapiti Siberian Husky Kennels
Where are they now...?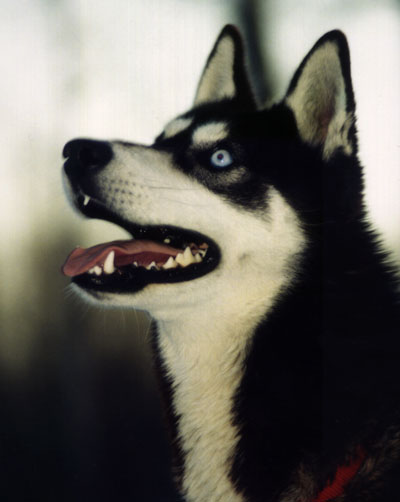 "SLIK"
NorthWapiti's Meomar Black Ice - Born: February 26th, 1995
(Meomar's Othello x Meomar's Constitution)

In every group there is always a clown. Slik was our clown. From his collections of interesting rocks and twigs that he stored on the roof of his dog house to his unusual way of getting and giving hugs to his habit of making eye contact with the musher while running in harness - he was always making us laugh.
Slik now lives with Lee and Jim DesJardins of Ancaster, Ontario and enjoys the life of a retired sled dog as he "works" along the beach dog with his NorthWapiti pal buddy Sam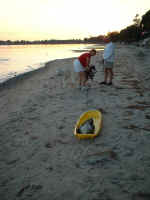 Click on the paws above to follow the team back to our main page...