North Wapiti Siberian Husky Kennels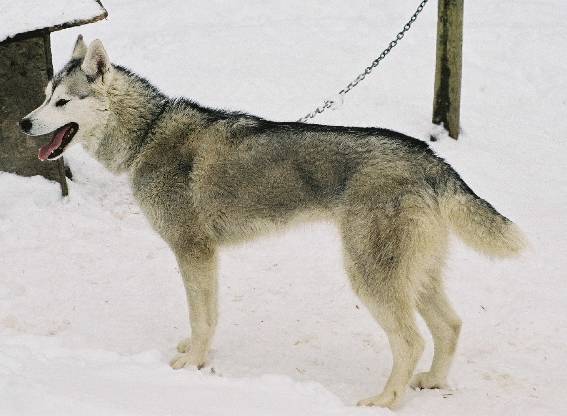 "SNICKERS"
NorthWapiti's Snickers- Born: June 6th, 2001
TWO TIME IDITAROD VETERAN
(NorthWapiti's Super Grover x Northome's Visa)

Snicks is quite possibly the most affectionate dog in our yard. She absolutely CRAVES human attention! It's very hard to deny this lovely gal! And beneath that mushy exterior lies a serious, hard working lead dog. And interesting and enjoyable combination - and one that has Mark wrapped completely around her paw!
Major Races
Iditarod 2005
2005 Sheep Mountain 150
2006 Knik 200
2006 Copper Basin 300
Iditarod 2006 Finisher

Current Working Status
Race Veteran
Snickers's Photo Gallery
(click to enlarge image - hold mouse over image for description)
The "Chocolate Bar" Litter Pedigree


Click on the paws above to follow the team back to our main page...