North Wapiti Siberian Husky Kennels
Where are they now...?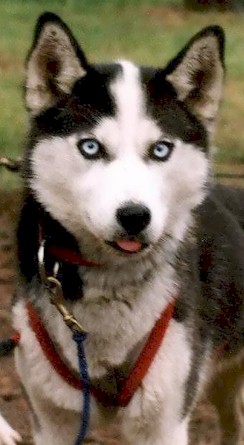 "JOEY"
Alaskan's Georgio of Anadyr - Born: September 5th, 1997
(Alaskan's Max Factor of Anadyr x Alaskan's Keys of Anadyr)

Joey is with out friend and kennel sitter, Barb Veenstra.
Major Races
None

Current Working Status
Retired



Click on the paws above to follow the team back to our main page...