North Wapiti Siberian Husky Kennels
Gone...but not forgotten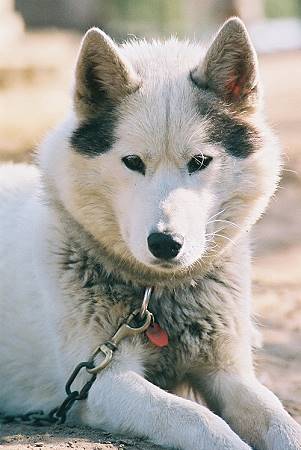 "GUS"
5 TIME IDITAROD VETERAN
NorthWapiti's Mr. Snuffleupagus - Born: July 13th, 1996
(Meomar's Blunder x NorthWapiti's Ginger Grant)

Gus is often, unfairly, overshadowed by his brothers, Grover and Smiley. He is a fine dog in his own right though! Gus is normally the dog I turn to at starting lines and other crowded places - he knows his job and is always keen to do it! He was the only dog to be in lead at the ceremonial start, restart and finish line for me on the 2001 Iditarod. A very dependable dog - I'd be lost without him!
Major Races
Klondike 300 (multiple finishes)
Iditarod 2000
Grand Portage Passage
Iditarod 2001 Finisher
Race to the Sky
John Beargrease Marathon
Iditarod 2003
Iditarod 2004 Finisher
Iditarod 2005

Current Working Status
Race Veteran

Gus's Photo Gallery
(click to enlarge image - hold mouse over image for description)


Click on the paws above to follow the team back to our main page...