North Wapiti Siberian Husky Kennels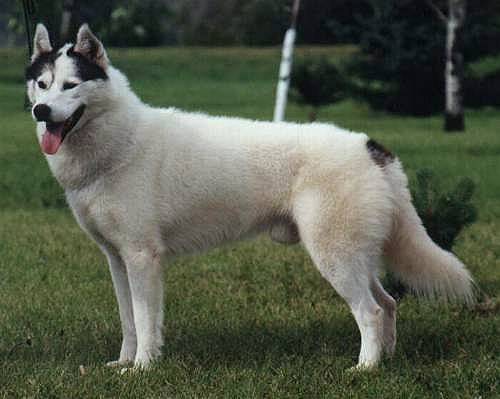 "SMILEY"
TWO TIME IDITAROD VETERAN
Ch. NorthWapiti's Guy Smiley - Born: July 13th, 1996
(Meomar's Blunder x NorthWapiti's Ginger Grant)

Smiley takes his name from a nickname Karen's father had for her brother Jim. And of course, this special name was not given to just any pup! Smiley was a favorite from birth, with his snugly personality and striking markings!

Smiley now lives with Colleen and Martin Hovind.
Major Races
Iditarod 2000
Race to the Sky
John Beargrease Marathon
Grand Portage Passage
Klondike 300
Iditarod 2001 Finisher

Current Working Status
Retired/Puppy Trainer

Smiley's Photo Gallery
(click to enlarge image)


Click on the paws above to follow the team back to our main page...