North Wapiti Siberian Husky Kennels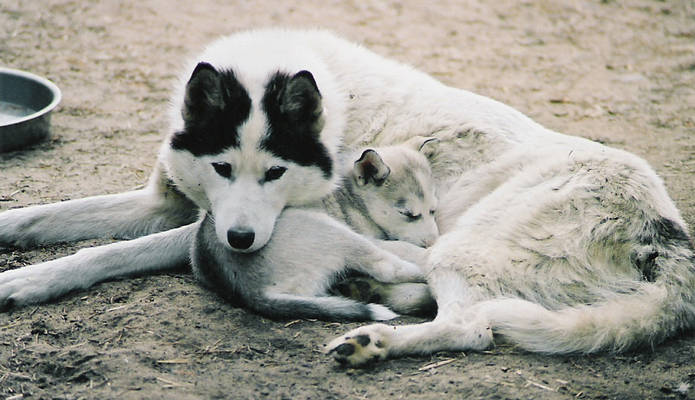 "JUMPER"
Alaskan's Jumper of Anadyr - Born: September 14th, 1996
(Alaskan's Bouncer of Anadyr x Alaskan's Solo of Anadyr)

Jumpy was 'oh, so close' to making our main team. She was a solid leader in training and I had high hopes for her making the team.
Major Races
None

Current Working Status
Retired/Puppy Trainer

Jumper's Photo Gallery
(click to enlarge image - hold mouse over image for description)


Click on the paws above to follow the team back to our main page...