North Wapiti Siberian Husky Kennels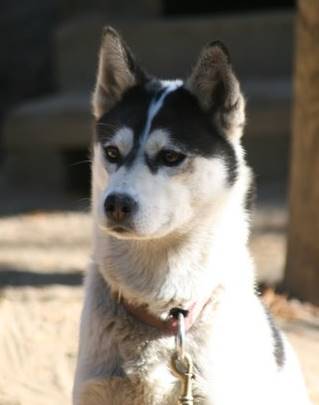 "ISIS"
NorthWapiti's Isis - Born: August 1st, 2005
(NorthWapiti's Super Grover X NorthWapiti's Valkyrie Kara)

Isis has a very interesting story. As a young dog, I sold her to another musher, however they couldn't get Isis harness broke. After exhausting every option they could think of, they took us up on our offer to buy her back. My intention was always to work with her and then place her again, however, I very quickly fell in love with this sweet, serious little gal. And as for running in harness, she is now leading 14 dog teams out of the yard on runs!
Major Races
None

Current Working Status
Advanced Rookie
(not raced, but been through at least one season of serious training)


Isis's Photo Gallery
(click to enlarge image)


Click on the paws above to follow the team back to our main page...
Updated: April 2, 2008