North Wapiti Siberian Husky Kennels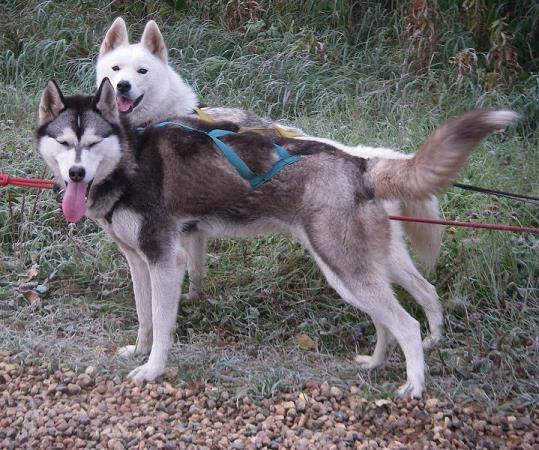 "SOBE"
NorthWapiti's Sobe - Born: July 1st, 2008
(NorthWapiti's Mega Watt x NorthWapiti's Sprite)

Sobe is one of those nice, plain solid pups. She isn't obnoxious like her sister, Jolt - nor boisterous like her brother, Rocky - just level headed and nice to be around. Those are nice dogs to have in the yard - and eventually in the team.
Sobe lives with Kim & Kelly Berg of Kelim Siberians
Major Races
None

Current Working Status
Rookie
(first year of serious training)


The "Energy Drink" Litter Pedigree
Sobe's Photo Gallery
(click to enlarge image)


Click on the paws above to follow the team back to our main page...
Updated: December 10, 2010