North Wapiti Siberian Husky Kennels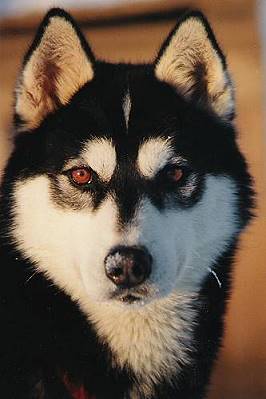 "STRIKER"
TWO TIME IDITAROD VETERAN
Tumnatki's Bosun NorthWapiti - Born: June 22nd, 1995
(Meomar's Faux Pas x Spindrift's Shulaces)

Striker is a character. He has many unique and interesting quirks to his personality. Underneath it all is one solid, dependable working dog! (More info on Striker).
Read Striker's Tribute.
Major Races
Iditarod 2000
Iditarod 2001 Finisher
Klondike 300

Current Working Status
Retired
Striker's Photo Gallery
(click to enlarge image - hold mouse over image for description)



Click on the paws above to follow the team back to our main page...