North Wapiti Siberian Husky Kennels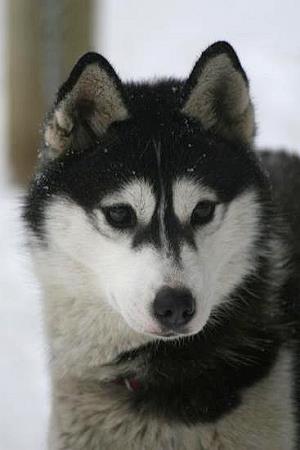 "TRIGGER"
Kazlo's Trigger of NorthWapiti - Born: June 7, 2006
(Ch. Chuchinka's Pathfinder x North Wapiti's Whinny At Nanook)

I didn't really want a female pup back out of this litter, but Trigger looked SO MUCH like her Dad, Chester it was impossible for me to pass her up. I'm sure glad I didn't!
Major Races
None

Current Working Status
Rookie
(first year of serious training)
The "Winchester" Litter Pedigree
Trigger's Photo Gallery
(click to enlarge image)


Click on the paws above to follow the team back to our main page...
Updated: January 28, 2009